Please join us in welcoming Nicole Jackson to Impec Group. Nicole's role as Director for Workplace Technology and CRE Tech Advisor drives our corporate real estate and workplace technology initiatives. Nicole's focus in managing critical lease data for our Workplace Strategy and Technology Team adds strategic value as organizations continue to evolve their operations.

Nicole's impressive career in Corporate Real Estate spans 17 years. She managed real estate technology implementations, technology for lease administration, facilities management, lease accounting, space management, transaction management and project management. Her accomplishments around successfully building lease administration departments from the ground up earned her universal accolades.
Before Impec Group, she acted as Manager of Lease Administration at First American Title. In this role she maintained responsibilities for lease administration, real estate technology, including managing implementations, lease auditing, and the most important piece in lease administration, the management of critical lease data.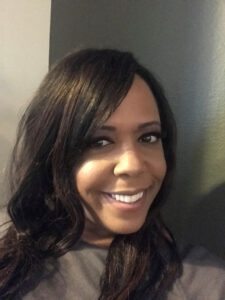 "I am beyond excited to join the Impec family and to collaborate with such a talented group of individuals. I look forward to helping our clients create modern workplaces and solve their real estate technology needs."

Nicole Jackson, Director for Workplace Technology and CRE Tech Advisor at Impec Group 
Nicole shares a common trait with Benjamin Franklin, Leonardo da Vinci, and Albert Einstein – each of these esteemed individuals in left-handed! Creativity and divergent thinking are two characteristics associated with left-handed individuals. These traits enhance Nicole's ability to explore many possible solutions. Lefties rise to the top!

When not thinking divergently to enhance Impec Group initiatives, Nicole enjoys socializing and experiencing the best and newest culinary delights. These activities inspired her own food blog. Aside from blogging about food, she enjoys spending time with her husband, daughter, and extended family.
Specialties: workplace technology advisor, lease administration, space management, facilities management, lease accounting, and data management, implementation management, best practices, and processes.
Again, welcome to the team Nicole!