Please join us in welcoming Jennifer VanderArend as Director of Marketing & Digital Strategy for Impec Group! Jennifer drives our marketing and communications strategy efforts through collaborations with our leadership teams.
Jennifer brings more than 12 years of experience in a variety of industries that include A/E/C, tech, e-commerce, advertising, non-profit, sporting goods, educational services, and event services. The process of creating brand essence, identifying target audiences and buyer personas, creative exploration, activating targeted digital channels, performing metric analysis, and continually asking how we can make this better, is what drives her forward.  
Jennifer's innate approach and curiosity, coupled with her adaptability from past industries and roles, facilitates her multifaceted approach to marketing with multiple perspectives and solutions. She leads with the belief that learning is a lifelong process whose mission is to create a shared learning culture that will benefit existing and future communities.
Prior to Impec Group, Jennifer was instrumental in the development of building HMH's first dedicated marketing department and leading the firm's multi-channel brand communication strategies in digital marketing, design, proposal management, budget management and budget forecasting, business development, campaign management, recruiting, and event marketing.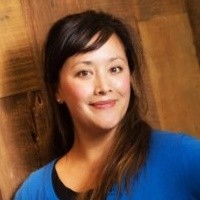 "I am incredibly honored and excited to join an inclusive, dynamic, and community-driven organization like Impec Group! I was immediately drawn to creating and managing spaces within the built environment with a focus on integrity, quality, and safety for both the clients and their team members." 

Jennifer VanderArend, Director of Marketing & Digital Strategy at Impec Group 
Jennifer is active with Commercial Real Estate Women (CREW) Silicon Valley chapter and is leading their Diversity, Equity, and Inclusion (DEI) Task Force Team.     
Outside of work, Jennifer enjoys the many local hiking opportunities and is also an avid traveler. She currently is learning Portuguese and hopes to travel to Portugal again very soon!
Again, welcome to the team Jennifer!